Hermit John of Rila (Yoan of Rila, in Bulgarian Ivan Rilski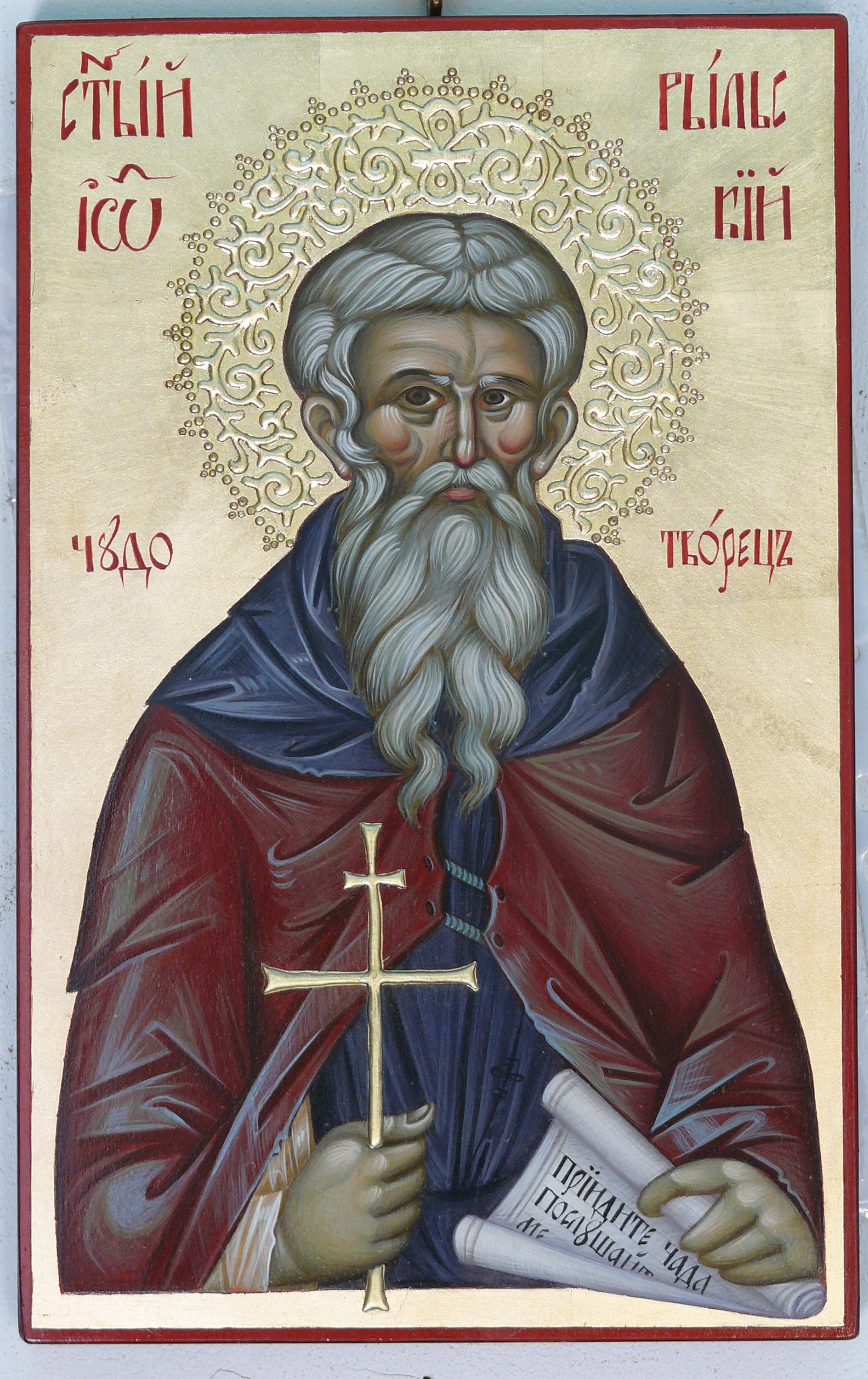 Thine angelic life hath been the foundation of repentance, the prescription of compunction, the model of consolation and spiritual perfection, O venerable father John, who abode in prayers, fasting and tears. Entreat Christ God in behalf of our souls. (Troparion to St. Ivan Rilski)
The greatest saint of the Bulgarian land, Reverend Ivan Rilski, was born around 876 in Skrino, situated in the folds of the Osogovo Mountain near the Struma River (near the town of Dupnitsa). He was a contemporary of Prince Boris (852-889) and his son Vladimir, King Simeon the Great and King Peter. By the age of 25, he was a shepherd. From a fragile age in the soul of Ivan began to develop and sustain the religious faith. At that time churches and monasteries were built throughout Bulgaria.
 The adolescent's desire was to fully devote himself to the ministry of God and to monastic life in a world monastery. At first, Ivan arrived at the nearby St. Demetrius Monastery under Mount Ruen. He accepted to be a monk, but did not remain in the cloister, but devoted himself to life in complete loneliness, prayers, fasting, and deprivation.
Reverend Ivan Rilski was in many places until he finally settled in the beautiful Rila mountain desert, where he remained for the rest of his life. There he founded a monastery, which has existed for a thousand years. He has done many miracles in his life and after his death: he feeds shepherds, cure with a prayer a madman, heals from a variety of diseases pious people, preserves his monastery by his blessing power.
The hermit's fame gradually spread across the country and reached the capital. Using a trip to Sofia, King Peter I traveled about 120 km to the mountain to see the godly old man. But the righteous Ivan did not allow King to see him, but only worshiped him from afar, and the monarch replied with the same. The hermit, of course, returned back the gold sent by King Peter. This further increased his glory and joined him with believers who built huts around for themselves. That was the beginning of the most famous Bulgarian monastery.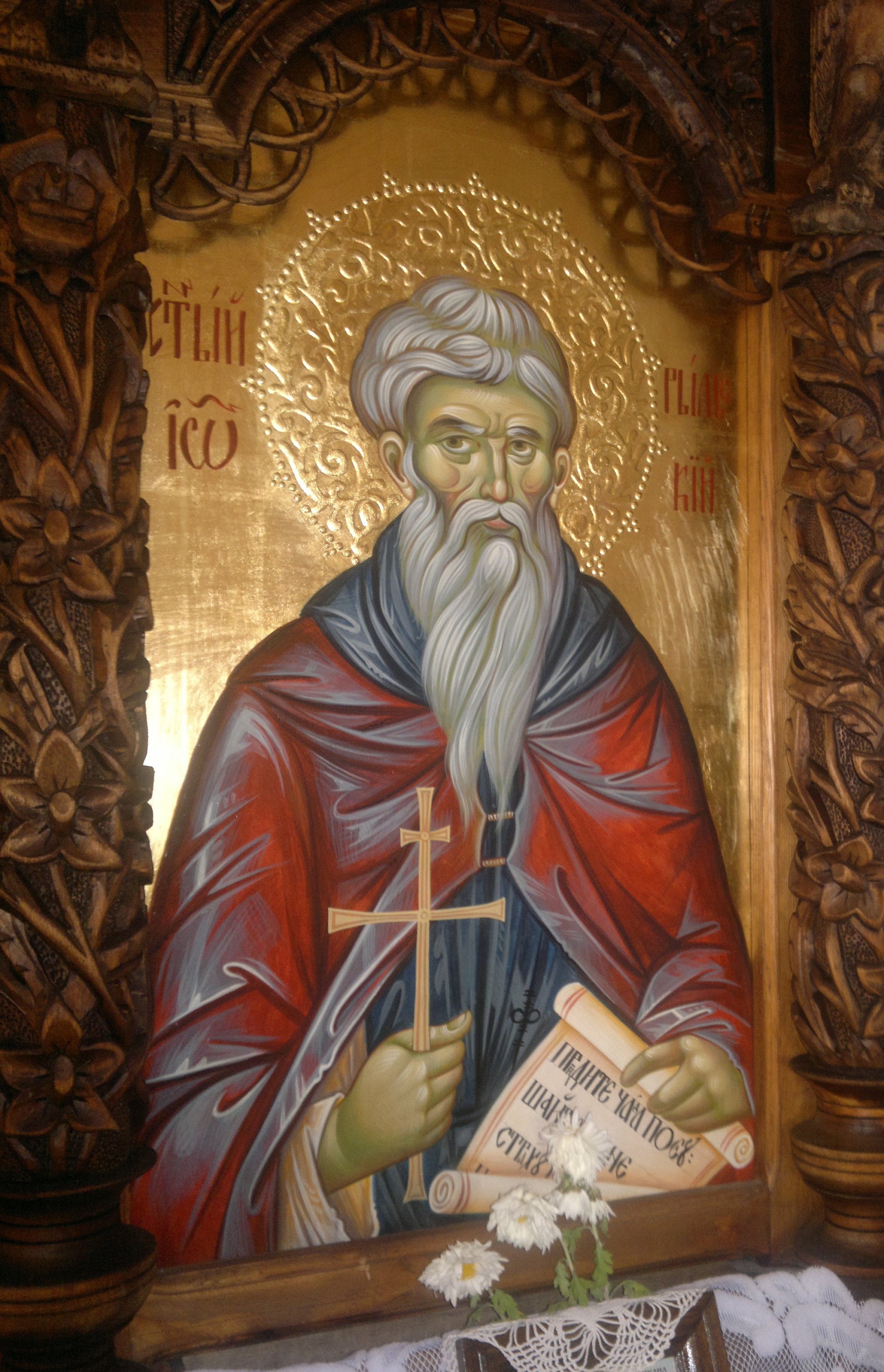 Before his death, Ivan retired to complete seclusion, where he composed his "Testament" (see Covenant of St Ivan Rilski the Miracle Worker). He died on August 18, 946, at about 70 years of age, and was buried in the narthex of the church in a stone tomb that has been preserved to this day. His death the Church commemorates every year on the same date.
The Reverend Ivan Rilski is an outstanding heavenly patron of the Bulgarian people and enjoys the people's gracious reverence
sources: http://www.pravoslavieto.com
icons painted by Georgi Chimev