Our Lady of Aristocratus or Aristocratissa, Byzantine icon from Vatopedi Monastery, Mount Athos - Greece, 13th century A.D.
The icon "Our Lady of Aristocratus" was painted in the 13th century along with the image of Christ Pantocrator (The previous icon of this album!). Both icons are kept in the Vatopedi Monastery on Mount Athos.
The Aristocratissa is one of the rather numerous in Byzantium varieties of the iconographic type of Our Lady Hodegetria. 
This icon is one of the highest achievements of the first period of the Palaiologan Renaissance.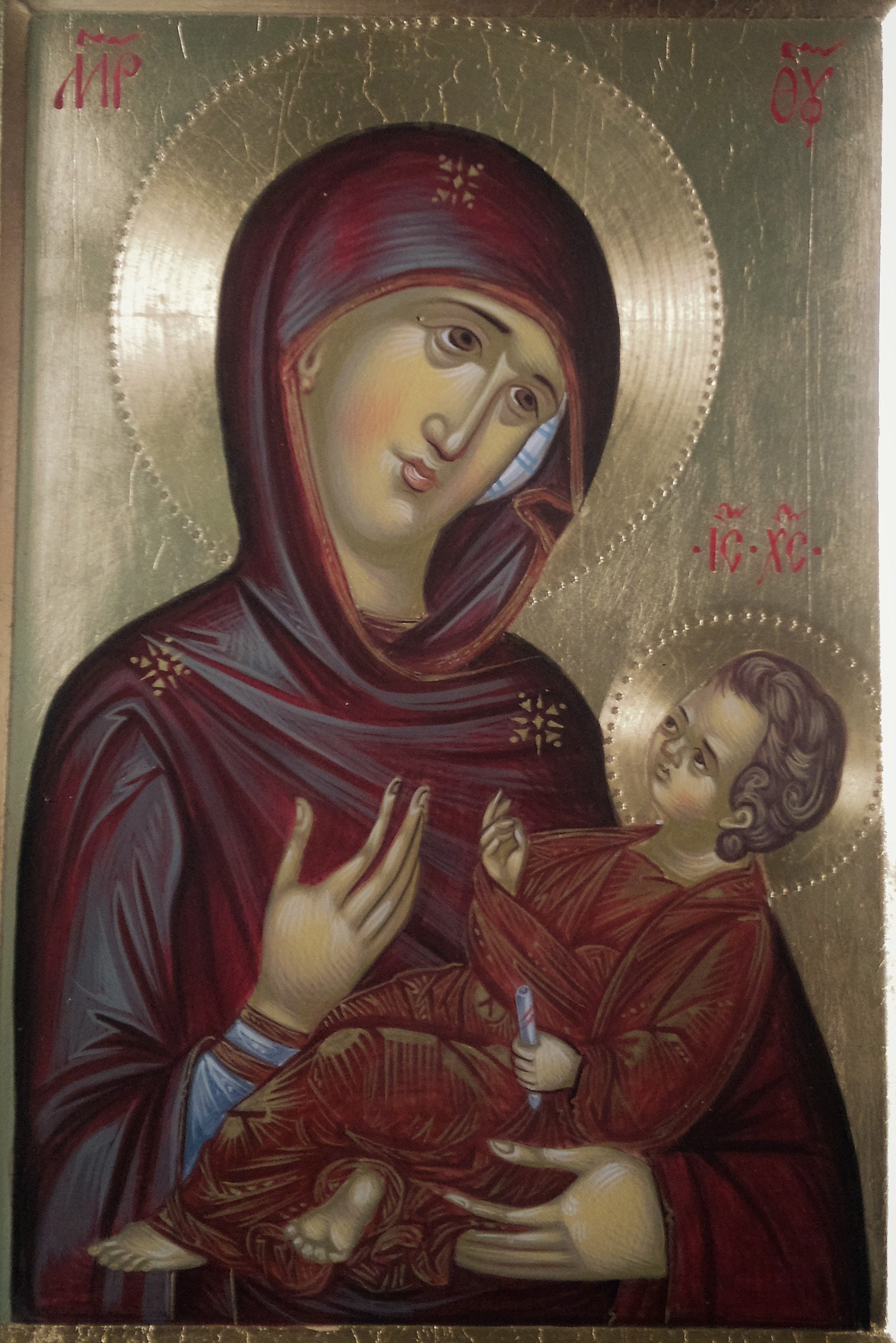 Of particular interest is the oblique posture of the Infant Christ, almost lying in the arms of the Mother of God. 
The infant, reclining on the hand of the Mother of God, is associated with the image of the Eucharistic Sacrifice entrusted to the altar throne. According to Researcher Evtimios Tsigaridas, crossed legs with a bare heel are an obligatory part of the symbolism of sacrificial redemption in the iconographic tradition of the 13th century, which later will become a characteristic iconographic element for a series of Cretan icons of the 15th and 16th centuries.
The Virgin of Aristocratus of the Vatopedi Monastery is a free reinterpretation of the icon of Hodegetria, with distinctive iconographic features indicating the future atonement and death on the cross of Christ. The closest to this image of the Virgin and Child is the image of the Aristocratissa of the Sinai Monastery of St. Catherine of the last quarter of the 13th century